2023 Jax Fet-Fest Educators
Born to kink on International Sex Day, June 9th or 6/9 for short, The Rabbi (he/him) is a cisgender, ambimorous, gynesexual, sadistic bratty daddy dom. He has been called the "Prince of the Pervertables," "The Pied Piper of Brats," and "The Carrot Top of Kink." (That last one was a compliment, right?) He creates his unique toys with a sadistic flair that would make the prop master on Cutthroat Kitchen jealous, including ceiling fan paddles, Lego nipple clamps, and a mop head flogger. The Rabbi has electrified people with slinkys, broken all ten commandments (over someone's ass), and hit people with everything he can get his hands on, including a literal kitchen sink. Currently, he's a mental health professional with a sex therapist certification in progress and hopes to follow in the footsteps of early psychological pioneer, Wonder Woman creator, and polyamorous kinkster William Moulton Marston. With his partner (and ADHD squirrel wrangler), LilPonyBites, the Rabbi has presented on kink and related topics both in-person and virtually for groups coast to coast and internationally, including Guild of Deviated Standards Planned Parenthood; Ohio Center for Relationship and Sexual Health; Modern Sex Therapy Institute; Beyond Leather; Wicked Grounds; Coastal Carolina Fetish Fair; Indiana Pet, Pup, and Trainer Contest; Frolicon, DomCon, FetishCon, Chaka Con; Star Trek II: The Wrath of Con and many more. The Rabbi was the recipient of the 2022 Leather Leadership Conference New Leader Grant. Follow him on FetLife as SINagogueBDSM and find all other social media accounts at SINagogueBDSM.com.
Hello! Welcome to this little pony part of the world. LilPonyBites (she/her) wholeheartedly joined the Leather, Fetish, and Kink community in 2012 and eagerly immersed herself in a submissive role through a D/s relationship. This first experience taught her the basic do's and do not's of power exchange and helped her to open up her little pony identity. Being a submissive at heart, she has been exploring her newly discovered switch tendencies and little/brat side. Is there such a thing as a bratty pony!? Definitely. LilPonyBites has enjoyed going to The Farm to learn and train in Pony Play. She is Ms. Ohio Valley Leather 2016 and Ms. Tri-State Leather 2018; a board member of Miami Valley Pets and Handlers; a member of Ohio Leather Alliance, Tri-State Leather, and Women of Drummer. She usually can indulge in her fetish of cigars at her home bar and local cigar shop. LilPonyBites enjoys learning and teaching American Sign Language. You may see her combining her passions as an ASL interpreter at kink events. She continually looks to serve and help grow her local leather and kink communities, including presenting with her partner, The Rabbi.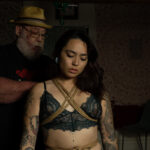 Master Blaise
Formerly, DrtyOldManofRope on Fetlife.
Over the course of the decade of tying, the opportunity to tie all size and body shapes has provided a
solid education on what works and what does not work with the different types of bodies. From the
beginning, the eastern style of rope was the focus. I have attended intensives (20), rope conventions (6)
as well as numerous private lessons, that helped build the skill and style of rope you see in my photos
of my ties.
Founder of Jax Rope Bite Chapter in late 2015. Partner of Savannah Rope Bite which was there to
provide entry level instruction and a safe entry point for rope in the Jacksonville and Savannah
community.
Owner of Kinbaku Cardinale, founded in 2020. a semenawa focused Japanese Rope Bondage studio
that presents a series of workshops, weekend retreats, and an annual Festival for exploring the beauty
of Kinbaku for connective rope experience.
Kinbaku Cardinale Dojo operates in multiple venues providing face to face instruction, and guidance in
the Japanese Art of Rope – Kinbaku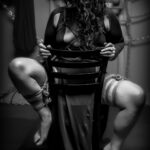 Ravenous1

–
(she/her) I have been in the kink community for over 15 years, and the rope community for six years. My partner Master Blaise has been the inspiration behind rope, as this has been our primary kink together. In that time, I have been a bottom, top and self-tyer. I have been the president of our local Rope Bite, teamed up with our local dungeon and offered classes for beginners in rope, and also have performed demos in Savannah's Underground. I perform service top skills in rope, impact, whips, CBT and fire.
Sir Terry
Sir Terry has been in the BDSM lifestyle for over 15 years. He has been a member of Tidewater Pride, TIED, Richmond Lifestyle Group, MAsT Hampton Roads, MAsT Richmond, and Upstate Kink Lifestyle Society. He has presented throughout the areas to various groups including TIED, Colonial Desires, MAsT Hampton Roads, Richmond Lifestyle Group, and UKLS. He has also presented at Charm City Fetish Fair, as well as Fetishcon. He is a fetish photographer, retired Navy sailor, and a graduate of Master Taino's Training Academy. He is a junior Master in the House of Joyous Reach, a leather family that shares many common interests and goals for the community. He has begun his path to becoming a leather master and enjoys sharing his knowledge, experience, and insight to the rest of the BDSM, D/s, and M/s community. As a fetish photographer, he created and owns SensualFantasies, focusing on sensual bondage scenes as well as fun damsel in distress themed scenes. His work can be found at www.clips4sale.com/54393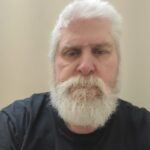 Master Don
Has over 20 years experience Dominating others. Total control to floggings and spankings as well electrical play and bondage. He also works with couples to teach a D/s how to do things and the dynamics of Domination and submission. Master Don has instructed at the Exxxotica show, dungeon Area Mistress C's Little Shop of Whores. Taught classes Naughty in Nawlins every year, as well Coastal Carolina Fetish Fair. He also is a Human Pony Trainer.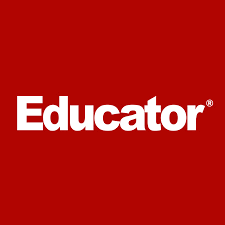 Master Mastiff & Naughty Girl
Master Mastiff is a dominant and a sadist with approximately 30 years in the scene who has trained bottoms and submissives, mentored dominants and tops and introduced many couples to the lifestyle. He has had articles and photographs published in After Dark Artist Magazine, which specializes in fetish, kink, BDSM and erotica. He has also lectured to standing room only crowds at FetishCon, Fetish Fest, DomCon, Frolicon and Sex Down South, discussing such topics as impact play, scene safety, subspace, electric wands and the legal aspects of BDSM. Master Mastiff brings his entertaining lecture style to the fetish community with his engaging demos and beautiful assistant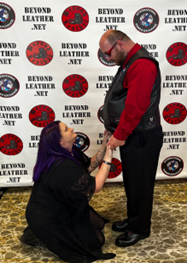 SIR BRYAN
FetLife: SirBryanB1
Pronouns: He/Him
Role: Daddy/Sir/Top/Leatherman
Daddy/Owner of: Maellyn
Experience: BDSM – 20+ years 
Leather – 10+ years (2013)
Vested with ALE
Values protecting and living core and foundational values of
BDSM/LEATHER intertwined. Providing a safe place where all
are welcome to explore and question
Skillset:
DM (15+)
Impact
Flogging
Caning
Wax
Wax Massage
Electro
Fire Massage
Cupping
Knives
Breath play
Puppy play/handling
Leather Skillset:
Leather Care
Protocol Levels
Cigar Service
Fundraising event
DJing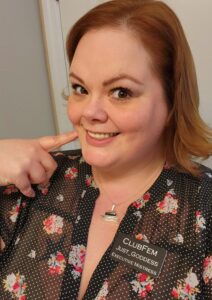 Just_Goddess
has been in the kink lifestyle as primarily a Dominant female for the better part of 16 years in Jacksonville. She has experienced top, bottom and switch roles and feels that it is a strength to be able to put yourself in your bottom's role.
Her specialties include genitorture, impact play, pegging, sounding, foot service/worship, kink education. She also has hosted a CBT and genitorture chamber for the Jacksonville MAsT Kinky Karnival for the last 3 years. She serves as Executive Mistress for the Jacksonville chapter of ClubFem and is co-founder of the WOMB group, with Silver Rane. She has also assisted Kat with previous Femdom Friday discussions at the CKJ.
Education, mentoring and keeping her community safe, and smart is her true life's passion.
Ian Michaels-
is a BDSM educator in various fetishes. Along with his wife, "Trophy Wife", they have developed the Fetissage brand of workshops. Ian was able to combine his background in massage therapy and his Master's Degree in Exercise Science to produce unique sensual BDSM workshops. Additionally, Ian has developed workshops geared towards his love of bondage. Prior to becoming a BDSM educator, Ian taught at a post-secondary technical school. Both Ian and Trophy Wife have had the privilege to teach at TesFest, E-P-I-C, Studio 58, Paddles, The Kink Shoppe (Philadelphia), Feel Me Breathe and many other venues. Ian is also a semi-professional photographer, as evidenced by the photographs on his profile.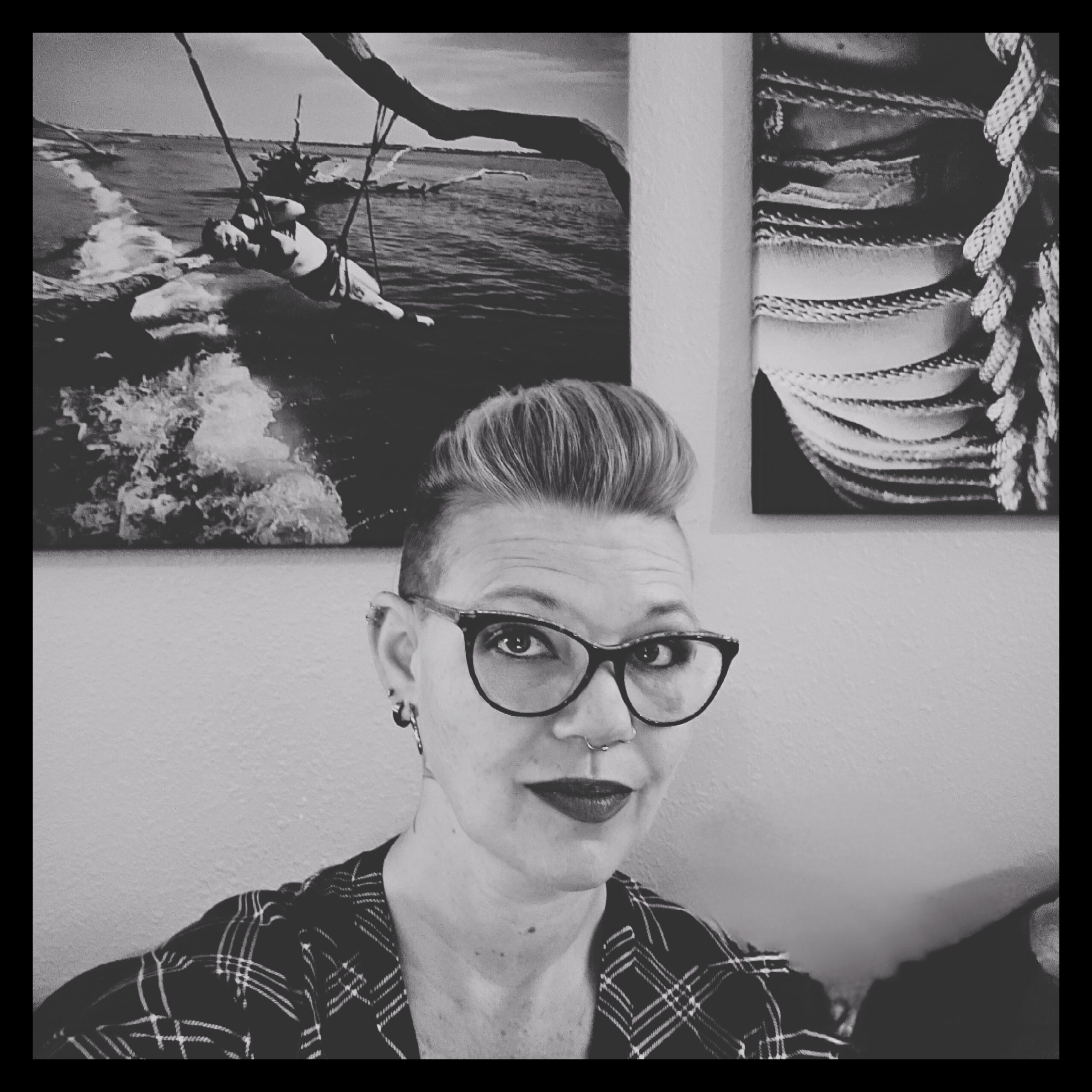 Silver Rane-
Education in the lifestyle has been my focus for around 5 years now.
As leadership for StA_Rope_Bite, StA_Munch and W-O-M-B (Women's Only Munch brunch) the goal has been to bring a well education and skill share to the St. Augustine and greater area. I love wax, rope, impact and well some more tortuous things when it comes to women.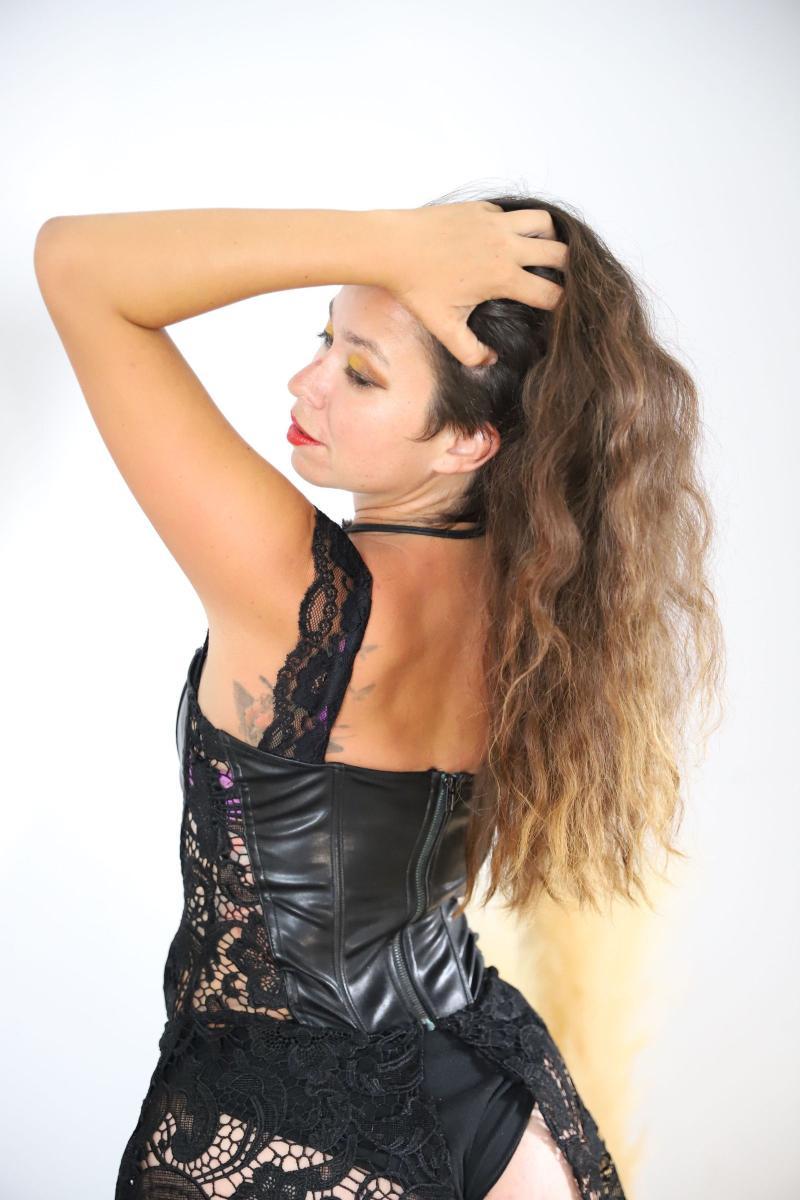 Dragon Mama-
I'm a professional fire artist who lives an extraordinary life on my beautiful sailboat, traveling to mesmerizing destinations and igniting flames wherever I go. My artistry revolves around fire dancing, where I blend the grace of movement with the untamed energy of flames. I love immersing myself in the mesmerizing dance of heat and light. In addition to fire dancing, I've also delved into the enchanting world of fire bubble massages and fleshing. Imagine the gentle caress of fiery bubbles cascading over your body, heightening your senses and creating a unique sensory experience. And for those seeking a bolder encounter, I offer the daring art of fleshing, where controlled flames trace across the skin, tantalizing and exhilarating in equal measure.
20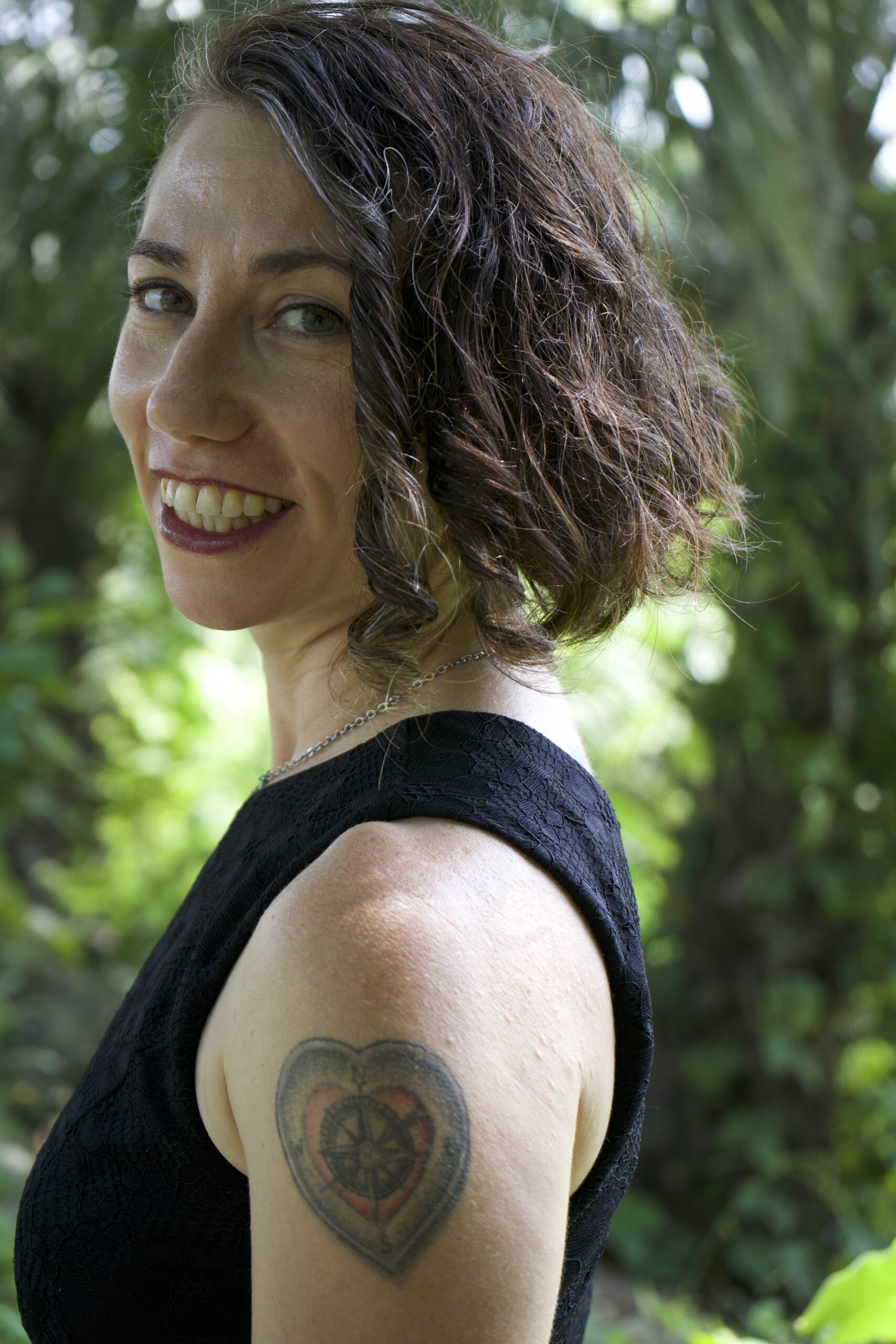 Julia Satterlee-
is a professional pleasure instigator, passionate about guiding couples & single folks to the shame-free, connected, joyful sex & relationships we all deserve. A Certified Sex Coach, Clinical Sexologist & bdsm practitioner, Julia has two decades of experience in sex education, adult education, & human rights advocacy. She is fueled by coffee, sunshine, and the firm belief that the world is a better place when we all bring our unique sexistential spark to life. You can learn more & get in touch at www.juliasatterlee.com.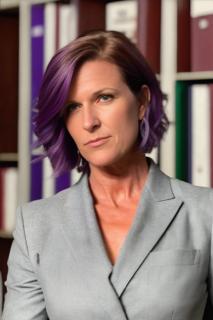 Julie Norman LPC-A-
is a licensed therapist, joy conjurer, peace seeker, and lover of fountain pens and wax
seals. She partners with clients to build intimacy and resilience, and to actively cultivate
meaningful connections within themselves, others, and the world. A practitioner of EMDR,
and Ketamine Assisted Therapy, Julie also uses Virtual Reality, BioFeedback and Data Driven
Assessments to partner with her clients to best empower them to do their work and she is
listed in the Kink and Poly Aware Professionals Directory. When serving clients as the
Goddess Inanna, she embodies a confluence of elements, both the delightful, beautiful, kind,
loving, uplifting, and bright, as well as the painful, repugnant, harsh, cruel, and dark.
Jane
EtanaJane Studios
Was born in the climb of the 2020 pandemic.  Life tried to tear us down and we just turned it into fun!
March of 2020 her first book, Wings of the Monarch (lesbian erotica fiction) was published. One year later, BDSM-Shining a light into the darkness was born (BDSM education).
Fetlife:  EtanaJane
Role:  Dominant / Top
Exclusive Dom and soon to be wife of : Christine (Treasure)
Experience: 10+ years BDSM
Jayne is a certified medical assistant and phlebotomy tech, taught phlebotomy 15+ years.
Christine is a licensed pharmacist, specializing in ER / Trauma
Skillset:  Book author, DM, impact, flogging, wax, massage, electric, breath play, blood play, needle play, medical play, and kink education.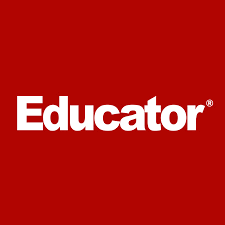 Robert Estrella
Status: Married
Years in the Lifestyle: 25+
Class Description: Discussion on the Swinger's lifestyle, including origins, important phrases, things to consider, etiquette, and general discussions.
Bio: Robert and his wife Carol have been in the LS for over 25yrs apiece and as a couple for the last 6.  There combined knowledge and experiences makes them uniquely qualified to educate other's looking to begin their journey, increase their knowledge, determine if the LS is for them, or deepen their relationship.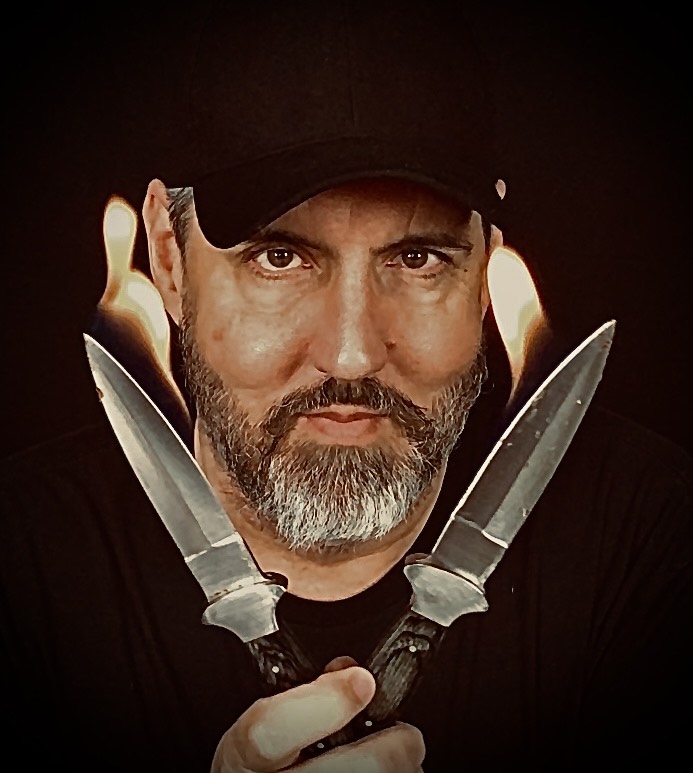 As an established face for over a decade in the Treasure Coast kink scene, Primeval (he/him/Sir) has experience in a wide variety of play, teaching classes on the basics of negotiations, rope, impact, wax, electrics, knives, fire, and edge play. Primeval has been a 10 year volunteer and director for Beyond Leather in South Florida. He believes in responsible, sober kink and is always available to assist others on their journey.